Next tastings
May: May 11, 2023 - 8 p.m. (online)
June: June 8, 2023 - 8 p.m. (online)
July: Summer festival (on site in Berlin)
August: summer break!
September: September 7th, 2023 - 8 p.m. (online)
October: October 5th, 2023 - 8 p.m. (online)
November: November 2nd, 2023 - 8 p.m. (online)
December: December 7th, 2023 - 8 p.m. (online)
Subject to change.
For the online tastings you have to buy a cheese box or the cheese subscription :-)
To the cheese boxes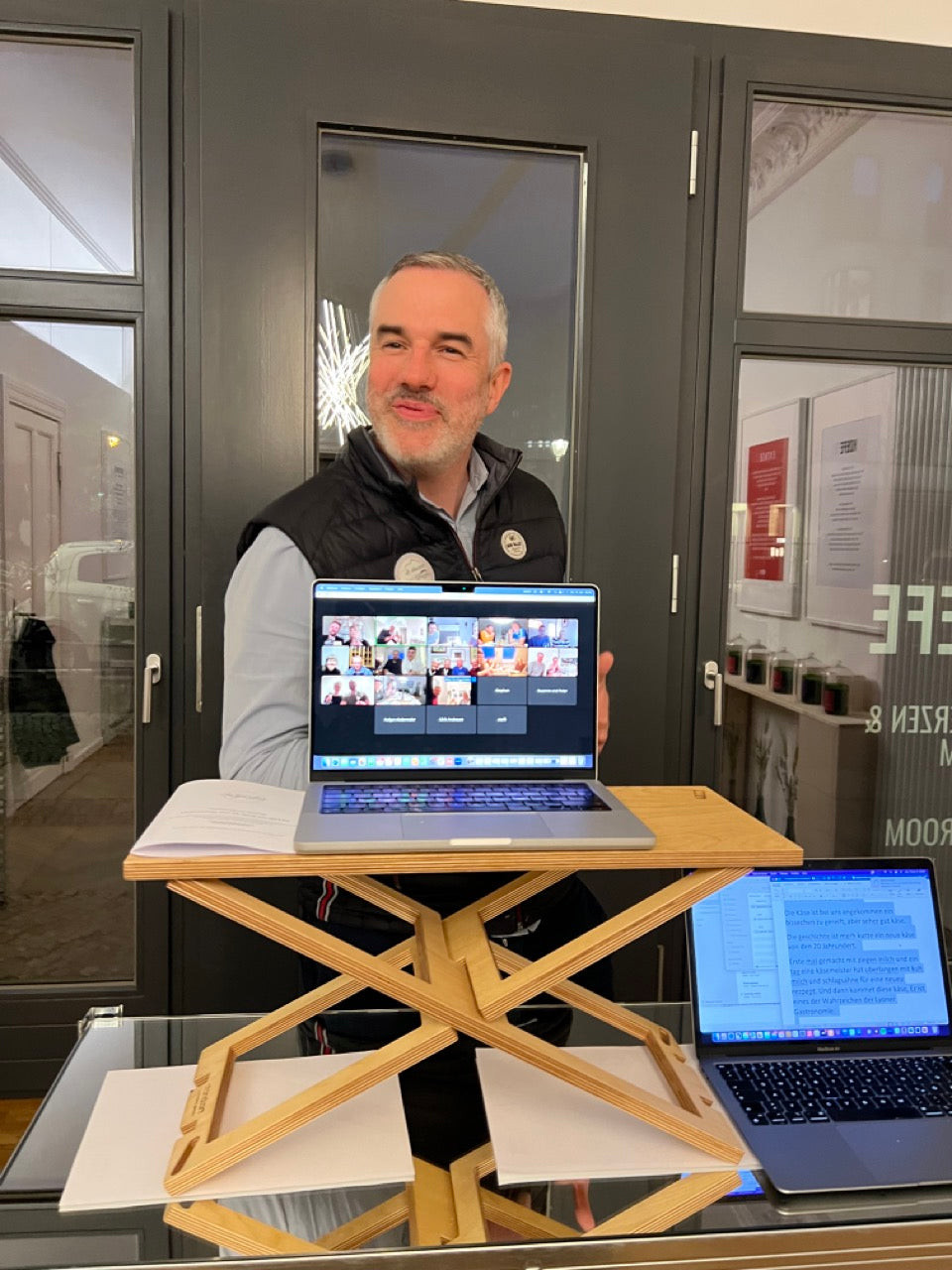 This is how you take part in the online tasting!
Buy an "

Augusta Box

"
Open the link to the online meeting:

https://zoom.us/j/3574650505

Enter the password .
You can find it on the leaflet included with your Augustas Box delivery.
Remember to chill the white wine beforehand, open the red wine and put the cheese out before the event.
For the cheese subscription
Cheese and wine tastings

Wine tastings? Are there many! Cheese tatting? Certainly some! A combination of both? We have it!

In a nice atmosphere, we will try combinations of cheese and wine and explain to you why white wine usually goes better with cheese than red wine!
45 minutes

Zum Probeabo

On site and online

We offer our cheese tastings and wine tastings as live events both online and on site.

An online tasting takes place once a month, which you can take part in if you have ordered a cheese box or the cheese subscription!

Zum Probeabo

Team events

Our tastings are ideal for team building. We also organize team events for groups and companies on site and bring cheese and wine with us. Participants learn everything about cheese and wine, including interesting facts about production and origin.

Angebote für Teams